Why is Britain such a popular source of cars, trucks, plant and machinery? When you talk to different people you get different answers.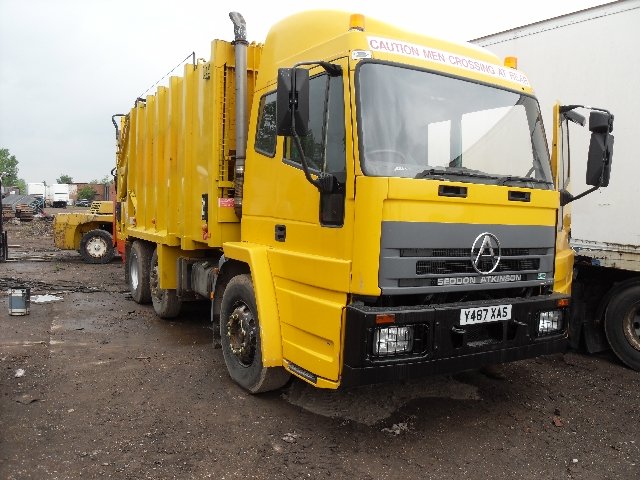 For most people it is a matter of balancing the advantages against the disadvantages and then making the best choice when buying.
Most Zambian businesses and individuals simply cannot afford to buy brand new vehicles. Second hand vehicles are a more realistic arrangement and can achieve the goals of your business. We will therefore limit this consideration to used vehicles.
Advantages

Britain has a long history of defining and implementing guidelines for codes of best practice aimed at assuring the original quality of the vehicles, their use, and even their disposal. For example, before a vehicle is disposed of, the battery, tyres and engine oil have to be removed and disposed of separately.
The International Organization for Standardization (ISO) to which over 150 countries subscribe has adopted a good number of the British standards. Other countries have used them as a basis for their own new standards.
As an example, there are well over 60 different standards published to do with various aspects of tyres, eg.
– Commercial vehicles – Wheel hub attachment dimensions
– Wheels and rims for pneumatic tyres. Vocabulary, designation and marking
– Road vehicles. Wheels. Measurement of radial and lateral run-out
– etc.
These standards have been worked into rules and regulations enforced by various government and non-governmental bodies. They are also enshrined in law.
The UK operates in an open economy. Manufacturers have to provide goods that will perform in a competitive environment. You therefore start off with a high baseline of quality and performance.
Easy availability of information in the media

comparing

the strengths and weaknesses of different models means the poor performers stand no chance of gaining a foot-hold in the market.
A wide range of models of vehicles and machinery are competing in the free market and hence are available
Genuine new spares and quality second hand spare parts are readily available and shipping them to Zambia is easy.
MOT (Ministry of Transport) annual test for vehicles over 3 years examines each vehicle for safety, road worthiness and emissions. These are strict tests. So when you buy a vehicle that has passed its test, you have a good chance of getting a good purchase. Other countries may not have the same requirements, and it is more difficult to be confident about the state of the vehicle.
Availability of vehicle history. When available, this gives you extra confidence.
Health and Safety Practices: Quite often trucks will be from a company that is upgrading its fleet of trucks when they have been in service for a given time. Drivers are aware of their entitlement to drive roadworthy vehicles that are safe and capable of doing the job. They can report their company to the Health And Safety Executive (HSE) for any infringements, and the company can be fined a hefty fine. Bosses may even face imprisonment. Fleet vehicles therefore tend to be well maintained. It also makes good business sense to have a good fleet. This avoids failed deliveries and road side recovery charges.
Counterfeiters and dealers in counterfeit goods are liable to prosecution.
Consumer protection organizations are continuously educating the public about their rights. There's a low public threshold to counterfeit goods.
Counterfeit equipment is generally of poor quality and you will not get very far if you try to compete in an open market when your truck is breaking down every other day because it is of dodgy lineage. Companies therefore go for durable and reliable vehicles.
Garages operate under codes of best practice
Work place unions are vigilant about their right of their members to demand that they be provided with safe vehicles and equipment by their employers
Insurance. Vehicles have to be road worthy in order to be insured.
Someone you can talk to and are dealing with is able to examine or have the vehicle examined for you
UK vehicles are right hand drive and so vehicles from there can be used in Zambia without modification
There are hundreds of truck dealers and truck and car breakers to choose from. This competition is good for the buyer.
Disadvantages
Britain is a long way from Zambia and so when you want to buy a car or a truck you are unable to inspect the vehicle before you buy.
When you buy, you part with your money and it takes weeks before you can get to see what you have bought.
Due to shipping charges, taxes and costs, vehicles are usually more than double their price in UK by the time they are landed in Zambia.
When you buy a used vehicle there will always be a risk that you may not be getting the best bargain.
By and large, the advantages far outweigh the disadvantages. You still need to make a prudent decision when buying.
In my next article we will look at some Tips On Buying Second Hand Vehicles.