This week we give you a peak behind the scenes, with photos from Kitwe Poetry Corner.
You are cordially invited to the fortnightly poetry readings at Kitwe Little Theatre.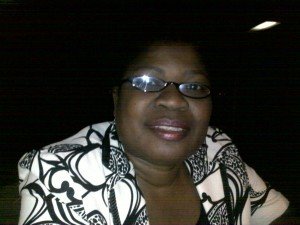 Let's Count our Blessings
Who will find something morbid on every lovely thing someone says?
Only if you've never been told you'll never walk again;
Only when you are not lying in one of the beds in it -sick;
What a lovely dense forest
Only if you work for National Geographics and you can easily find your way out;
Not when it swears like a trooper all the time;
Not when it is abused by sex, drugs and horrible tattoos;
Only if there is a bridge across it and you don't need to swim with a croc chasing you;
Only if you are not paying for it;
Let's find something lovely about a funeral:
New chitenges and T-shirts
AND
you are not burying a loved one.
Let's count our blessings.
In the Fist of your Hatred
Like a worm I writhe in your tight fist
As you try to smother my voice
And my mind with your brutal grip;
Fear stalks the house of my brain
As your pepper-red eyes shout blood.
Your grip strangles my tongue
Your fingers sprinkle seeds of fear in my mind
And it sprouts like a raging bush fire.
You have set up fear as my companion
And I cringe from your bloodshot eyes.
Secret alarm bells sear my brain
And leave me burning with a wild rage
For I will not let fear swallow
My breath, my dreams, and my hopes!
My hidden courage will saw off your fist.
A Verse for Mother Earth
Leaving behind embers of memory.
Rise with the waves of flood,
Carrying away innocent blood.
Just what's the future of human kind?
The gods crave for our perfection
But the Earth itself is so imperfect.
Some day we all shall break the chain
And our lives shall bear no more pain.
If
And women drink themselves senseless
If renaissance hit the Theatre Club
Mad
I'm glad to be mad, to be sad, to be BAD.
I'm MAD to be glad, to be sad, to be bad
Stef says:
"Written in a moody moment. Please take it with a pinch of salt or two. Excuse my pessimism, or call it sarcasm."
For the Lone Voice
For the lone voice in our midst, I write
For the lone voice in our midst, I fight
For the soul afar I weep.
For the lone voice in our midst, I wish no harm
For that one voice, I pray.
For the lone hear with love, I cling to
For that one heart, I long
Searching for the lone voice
Searching for that one heart
For the lone voice, for the love of the lone voice
I take the blame, I swallow the shame
For the lone voice in our midst, I write
For the lone voice in our midst, I fight
My name is Boyd and I shall fill up the void.
Learning a Lesson
When all is said and done
And there slouched all alone
The maddening cacophony of silence
Interfering my haven of reticence
So that I learn a lesson.
From my slumber I clambered
Back into reality I stumbled
Into reality that was so soon
Who with me, on my lonesome peak
Long I labored and searched
Soon to teach me my lesson.
He said, all that I had thought
Were my battles to be fought
Were but my battles sworn
Liquid
Life can be boring and whoring
It an set you on a pedestal
Peddling you into ecstasy
At times it gives up and lets you loose
Feeling flat, fuzzed and numb.
Bit of it nudges life into life
A morsel of if takes you out of Nadir
Soaring into pleasure and happiness
I have no bucks and nothing of nothing
I am feeling brackish and broody
Where art thou my artificials
I am already owing my man
I need you as everything this looks ugly now
Ba ka jili jili in a factory sealed bottles
Richard who works for beer and lives on beer
Roses, Kisses Chocolates
I love you calmly came a voice to my ears
With a smile and my heart skipping a beat.
I love you too, was my response.
Roses, kisses and chocolate flowed our way
Love birds we were called.
Roses, kisses and chocolates
Painted our life with love
And I was lost in your heart.
Roses, kisses and chocolate
Roses, kisses and chocolate
I will never take from no one
I know the colour of love and the pain that goes with it
Roses, kisses and chocolates
You now give to someone I wish to know not
You said to me but for someone
Roses, kisses and chocolates
I am Dreaming of You
'Cos I am dreaming you into my life.
Four o'clock I wake up in the night
This is the time I always think of you
I guess you saying and getting nowhere
But in my dreams you always come to me
In my dreams you always touch me
You always kiss me till I go to sleep
And dream of you twice more.
You see me in your dreams
Love of two is one on the same team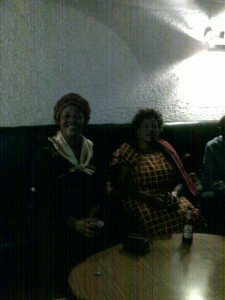 _________