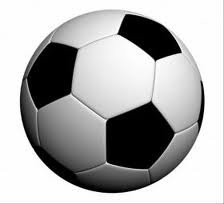 The other day, I was at home with my friends, watching a DVD recording of the match between Power Dynamos and Nkana football club which was played at the new Levy Mwanawasa Sports Stadium in Ndola.
Power Dynamos routed Nkana by 5 goals to nil in that match. At the end of the match one of the players from Power Dynamos, gave an interview in Bemba and the friends I was watching TV with, laughed at the player and ridiculed the player. The young man could not utter any coherent word in English in spite of his extra ordinary world class football skills.
Then one of my other friends passed a comment and said, "The problem with Zambian players is that they don't go far in school. They embarrass us a lot to the outside world. That is why they cannot play in the English premier league". Another friend of mine chipped in and said, "That is why one of these boys could not make it in England. When he was over-weight he was asked by his coach to drop a pound. What did he do instead? He dropped a Pound coin on the floor."
They continued to crack all sorts of funny jokes about our local players. Soon they extended their ridiculous jokes to the older generation of Zambian international players. I wonder how they got that information in the first place, if at all it was true.
The first one of my friends to ridicule the players went on to say," You see, I remember some time back. Our national team went to Egypt. They were released by the coaches to loosen up and take a stroll in the city of Cairo". He continued, "Then as the group was walking in the market, one of them lost his team mates in the crowd. He saw somebody who seemed friendly and whom he asked about the whereabouts of his team-mates. He asked; "Have you seen the whole Zambia walking?" (He was referring to the rest of the Zambian squad.)
We all burst into laughter. He picked on another player whom he mentioned and continued, "The other time our national team was on the plane from a match in Algeria. The air hostess started to take orders for meals. When she went to the Zambia national team captain to ask for his order, he replied;"Thanks, I'm satisfied." Ah what did the next player do? When he was asked for his order, he said "Even me, give me that same I'm satisfied with a Mosi".
My other friend who had been quiet for a long spell also chipped in and said, "In fact on the same plane the team captain had a tooth pick in his mouth. The player who was sitting at the back wanted to talk to the team captain. He beckoned the hostess and asked her if she could call the team captain for him. She asked him who the team captain was and he replied; "That one with a tree in the mouth", referring to the toothpick". (He was pointing at the team Captain.)
Then I also commented that I have heard that one of our most celebrated goalkeepers was asked how he manages to save penalties and he responded in Bemba that "Kuiposa fye". Which translated into English literally means; "I just throw myself", or "I just dive".
After a few drinks my friends left and I remained at home. I tuned into MUTV, a Television channel for Manchester United Football club. I was just in time to watch Manchester United's annual player's awards ceremony at old Trafford, which was a repeat.
Antonio Valencia swept most of this year's individual club awards at old Trafford. When it was time for him to pick the best player of the year award, he was asked to speak. To my surprise, he spoke through an interpreter. He could not express himself in English. The master of ceremonies squeezed some English out of him and asked him to say thank you to the fans in English. The guy struggled with the words.
Despite all that, I could not help but admire how the team mates and other guests gave him a round of applause. No one ridiculed his English.
Though I'm not quite sure when, I believe Antonio Valencia has been in England for more than four years now. He was at Wigan Athletic before signing for Manchester United. No one can ridicule him for not speaking English. There are many other players in the English game, including some from Africa, who cannot speak English. Their English is as poor as that of some of our boys, yet they are not considered to be uncivilized or uneducated.
Should our players continue to be seen as inferior to other players who also cannot speak English, just because those players come from Western countries? French players speak French and Spanish players speak Spanish in England.
I can imagine a situation where a Zambian player goes to play professional football, in Sweden, for instance, and a Russian player goes there too. The Russian player would be speaking Russian with his interpreter in Swedish. The moment the Zambian player speaks Bemba at that same press conference, Zambians will start to ridicule their own.
Yes even our very own people, whom I expect to be proud of our own local languages, could be playing a part in downgrading these talented boys.
Why shouldn't our own players speak Bemba or Nyanja with an interpreter wherever they go without being laughed at? After all, football is all about the skill factor. The language of football is universal.
A pass, a dribble, a free kick, or a penalty is not taken in any language except the language of football. The language of football is universal and grants all football players equal status irrespective of which part of the world they come from.
_______________________________