I was born in Buchi, Kitwe. Places we lived in include Kwacha, Chamboli, Wusakile, Miseshi (Mindolo) and Nkana East.
The local schools I attended were Butotelo (Lower Primary), Chamboli (Upper Primary) and Chamboli Secondary School.
My favourite spot in Kitwe is the lake at the Mindolo Ecumenical Foundation, followed by Freedom Park (currently being developed into a massive shopping center). I love the greenery near water. It's so beautiful and peaceful….
Kitwe is a town located in the Copper Belt region of Zambia, in the North-central part of the country. With a population of over 500,000 it is Zambia's third largest town. It was established in 1936.
It is a melting pot of cultures, with virtually all 72 Zambian tribes represented. It also has residents from around Africa, Europe, Asia, Middle East, Americas, Far East and China. When you go out for a meal, you can find a wide variety of dishes from all these cultures. There are a lot of restaurants to choose from.
Boasting one of the largest mines on the African continent, Kitwe has historically been largely a mining town. It has also been the engine of Zambia's mining activity.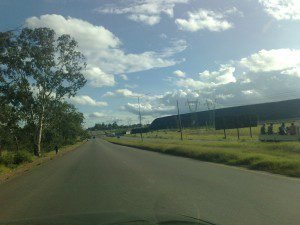 Most of the workers were drawn in from the rural community all over Zambia.
Growing up in Kitwe, I was able to make friends with children whose parents originated from all corners of the country, and beyond.
The mines provided schools, hospitals and other social amenities. My dad was a Community Development Officer in charge of a Welfare Center. We used to go there to play table tennis, football and other games. In the evening we watched TV (program transmission started at 17.00hrs in those days!). Mothers had cooking and sewing classes and they were taught how to grow vegetables in their back yard. These were such socially valuable services and we were so lucky to have them.
There have been significant developments in the commercial sector. Light industries have sprung up all around Kitwe Main Bus Stop (KMB). There's a new crop of entrepreneurs who have set up shop all over the city. It's encouraging to see these developments. Chisokone Market is simply one of those places that well represents the hustle and bustle of the city. It is the largest market in town. It has expanded to merge with the arts and crafts market behind the Euro Bus Stop.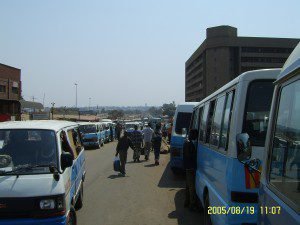 At Chisokone Market you can get Zambian delicacies like Chisense, Ifinkubala, Inshonkonono, Rape, Kalembula, Chibwabwa, intungulu, "chicken mango", umunkoyo ……. the list goes on and on. Can you imagine this: big markets in New York, Tokyo or London don't stock such important items!! Chisokone is a unique experience.
One of the most exciting developments has been the improvement in telecommunications. Kitwe now has internet cafes with broadband connections allowing for faster internet access. Mobile phones with internet access are also widely available. It's now possible for someone in Lufwanyama rural area to go online and get information that would have been unavailable only a few years ago. Businesses can now advertise online knowing that they have a larger audience than ever before. I look forward to participating in this digital revolution and sharing with the Kitwe community and Kitwe lovers world-wide.
Tasila is a Kitwe lover. Here's the proof: