Kitwe:
Audio clip: Adobe Flash Player (version 9 or above) is required to play this audio clip. Download the latest version here. You also need to have JavaScript enabled in your browser.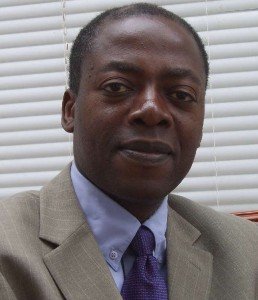 MWAISENI – WELCOME!!
Hello and welcome to KitweOnline. Whether you are a visitor or a member of the Kitwe community, there is a lot of information out there about Kitwe and about Zambia in general. Here we have one of the first resources on Kitwe – information, pictures, videos, news and opinions – gathered and collated for your convenience.
Have you got memories of Kitwe you would like to share?
Have you got first hand experience of goods and services in Kitwe?
Share your experiences here . We value your feedback.
Your feedback will be a useful facility for the businesses involved, and for anyone planning to visit Kitwe.
It is getting easier to surf the internet all the time. A time will come when the majority of Kitwe residents will be able to freely access information on their own personal devices, in their own time. This is not the case at the time of writing, but the future is looking bright. It is a privilege to be part of this exciting world-wide internet revolution.
Thanks for visiting our website. Spread the word to friends and family! Kitwe Online is live.
Dr. John Sendama
15th May, 2010
A MESSAGE FROM OUR SPORTS EDITOR:
Welcome to Kitweonline.com. As the sports editor I'm calling on all aspiring journalists and writers to contribute to the sports section of the site.
Write about your team, your sport, players, events and share opinions about the latest local and international sports news.
Invite your friends and family to join and expect the site to grow in the coming weeks and months! – Sports Editor.
24 January, 2011:
KitweOnline VISION STATEMENT
To be the preferred authority site about Kitwe.
KitweOnline MISSION STATEMENT
To provide an online social and business forum for Kitwe residents, social and business visitors, tourists and enquirers about Kitwe in order to accelerate development for individuals and businesses.
CORE VALUES
1. Respect for every human being.
2. Always exceed clients' expectations.
3. Balanced presentation of facts.
4. Ethical business practices.
OBJECTIVES
1. To gather and organise information about Kitwe and make it easily accessible and useful for individuals and organisations.
2. To provide tools for change and growth for individuals and organisations in Kitwe and the Copperbelt.
3. To mould opinion towards higher ideals and goals for individuals and businesses.
4. To showcase the best of Kitwe in terms of traditions, music, food, accommodation, social and business services.
5. To produce a comprehensive guide to streets, residential areas, social and business institutions.
6. To provide tools and a platform for positive change.
______________________________
KitweOnline.com is a participant in the Amazon Europe S.à r.l. Associates Programme, an affiliate advertising programme designed to provide a means for sites to earn advertising fees by advertising and linking to [http://www.kitweonline.com/ (Amazon.co.uk/Javari.co.uk/Amazon.de/ Javari.de/Amazon.fr/Javari.fr/Amazon.it)]