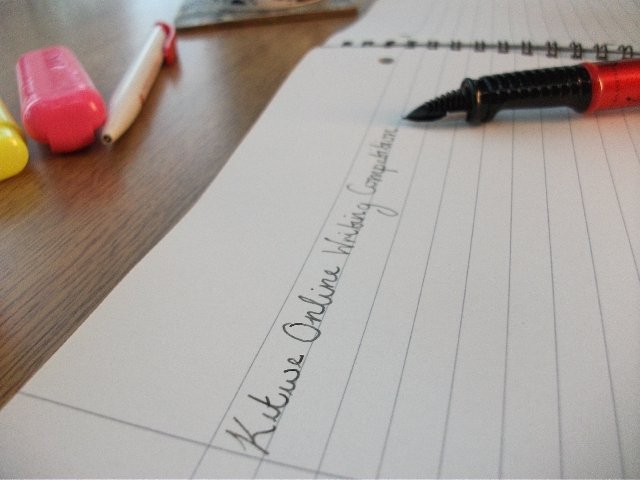 Win K500,000 !!
KitweOnLine Writing Competition for 2012 is now open!
The writing contest is open to all Kitwe residents. The purpose is to encourage healthy competition among the numerous talented writers in Kitwe, and to showcase some of that talent.
This will also encourage writers and aspiring writers to discover each other and network with each other.
KitweOnLine will also be offering a chance to become correspondents, interns or volunteers to selected participants. As a writer, you write in order for other people to read your work. KitweOnline may offer selected entrants the possibility of starting their own regular column and a chance to reach more readers.
TOPICS
Tourist Attractions around Kitwe and the Copperbelt

History of Kitwe

Kitwe Musicians

Business in Kitwe

Other topics relevant to Kitwe
Prizes
The winner will receive a cash prize at a presentation ceremony in Kitwe on a date to be announced.
First Prize: K500,000
Second Prize: K250,000
Third Prize: K125,000
Important Dates
Submissions deadline: EXTENDED TO 30th SEPTEMBER 2012
Announcement of the winning entries: Date to be announced
Prize presentation: Date to be announced
Rules
You must be a Kitwe resident
Each contestant is allowed to submit one original and unpublished article.
Your article must be at least 500 words and no more than 2,000 words long.
Photos:

You are encouraged to submit a photo of you to be published with your article
You are also encouraged to use photos and other illustrations in your article

NOTE You will not be penalized for not using photos

Qualifying articles will be judged by KitweOnLine editors. Articles making it through this initial stage may be published on KitweOnLine.
The final winners will be picked from the best articles by KitweOnLine editors.
The following will lead to automatic disqualification of an article:

Duplicate content published elsewhere
Profanities, slander or gossip
Lack of information or misinformation
Poor quality of presentation
Grammatical errors or typos.
The editors are not under obligation to furnish reasons for rejecting individual articles

All articles are expected to adhere to KitweOnLine Writing Guidelines
You are not allowed to submit multiple articles to increase your chances of winning the competition.
The final three winners must agree to have their photo taken and published on KitweOnLine.
Copyright Transfer
Once an article is approved and published at KitweOnLine.com, each contestant agrees to transfer his or her "All Rights" to the article, to KitweOnLine.com.
The contestant does retain the right to state that he or she authored the article in the byline, but loses all other rights to the article, including the right to publish, market, or distribute the articles elsewhere in any format.
Winner Evaluation Criteria
Qualifying articles will be published live at KitweOnLine.com. The editors will include the following in their considerations:
Quality of information
Relevance to Kitwe
Grammar
Overall presentation
Reader reaction
So get your pen and get writing. We wish you all the best.
Disclaimer
KitweOnLine reserves the right to refuse any contest entry for any reason.
Any taxes are the sole responsibility of the winners.
——————————
NEED HELP TYPING YOUR ARTICLE / STORY?
SUNDILAND COMPUTER SERVICES Ltd.
Will help you with typing and submitting your entry.
Special student rates available