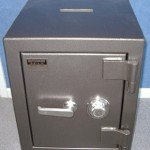 In future, everybody will be actively involved in day to day decisions made in their name on a civic or political level. Technology will make this on-the-pulse participation possible. Google lives in the future and so is experiencing this level of participation from its users in the here and now. You may be aware that Google is changing it's privacy policy starting on 1st March, 2012. Google plans to make make your private information available between its different products.
These include
Gmail – Your emails
Google Docs – Your letters, spreadsheets and photos
Google Maps – Where you are and where you have been
YouTube – What you like watching
Calendar – Your plans
Google + – Who you hang out with on the social scene
Google Search – Which websites you have been browsing
Google News – What type of news you prefer
Shopping – Your shopping habits
In a nutshell, Google knows everything about you. All this information will now be available to each of their products. By combining all the information about you, Google will have a most detailed profile of you. It does this by combining the information that you submit when you join its services with a log of your web history.
What Google has said:
"Benefits of enabling Web History
With Web History you can:
View and search across webpages you've visited in the past, including Google searches. Now you don't have to hunt for things you've seen and liked in the past!
► Find trends on your web activity, such as your most visited sites and top searches.
► Get more personalized search results based on what you've searched for and which sites you've visited.
► See personalized predictions in autocomplete based on what you've searched for and which sites you've visited.
► Filter search results by pages you've visited before using the search options panel."
What Google uses personal info for
Pesonalized search
Targeted Ads
Dangers of cross-application transparency of data
Over thirty Attorneys General in America have sent a letter to the CEO of Google voicing their concerns about the proposed changes. Some of the concerns they have raised include:
The increased risk of identity theft. A hacker need only access information in one application for them to have full access to all your information
Users have no real option to "opt out" in view of the extensive use of Google applications people and companies make. An "Opt In" option is suggested as a fairer way of users benefiting from Google's intentions.
A European Union data protection regulators have also sent a letter asking Google to pause their roll out of the new privacy policy. They want more time to study the implications for EU users.
What people really want
Users have entrusted Google with sensitive information. The success of Google is a testament to the degree to which users have felt that Google guarded their personal data. The power that Google wields comes from the trust it gains in exchange for its responsibilities of accountability and transparency.
The world is evolving. Google needs to grow and users need to guide it in terms of what is acceptable to them and what isn't. Google won't be able to guess what everyone wants. That is why the discussion that is going on needs to take place.
With the voice that users have acquired through the internet comes a responsibility. As a user, you are now part of the decision making process. When wrong policies are implemented or perpetuated, it will be because the community has collectively allowed something to happen.
If you are a Google user, your voice counts. Express your opinion because the outcome will affect your future one way or the other. You might as well make your contribution in the direction you want. What is needed is a sensible discussion of the options.
In the mean time, Google gives users these options:
Switching off is not the final solution. What is required is a participation by all parties involved to define a way forward into the future. Users need to think about the issues and to make their voice heard.
A related issue is the tendency of many service providers to opt people into services by default. This may work to boost traffic and profits in the short term, In the long term, it weakens the resolve of providers to be transparent and accountable. They end up building their empires on shaky ground. It is to Google's credit that they have talked about this privacy issue in a more open manner that most companies do.
A little muscle is flexing and Google acknowledges its significance. It is becoming increasingly easy for everyone to participate in important decision making. Those who can peer into the future will be the first to understand the power the consumer has. We trust that Google is in the best position to understand that and hope that useful lessons will be learnt, on both sides, for the future.
____________________