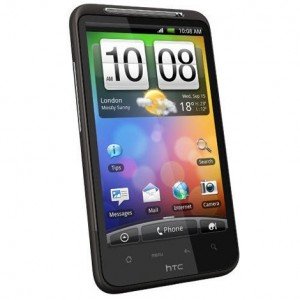 In the
last post
we defined advertising, looked at the goals of advertising and its outcomes. (Did you watch the interesting video? )
This week we look at forms of advertising. We will consider the most cost-effective methods of advertising. We also look at what you can do today to enhance your company visibility to potential customers in Kitwe and world-wide.
This is such a wide topic that it is not possible to do it justice in one article.This article will merely touch on salient areas every business should be considering.
Forms Of Advertising

There's a wide range of methods to choose from. Which of these can you tick off because you regularly use them for your company or for yourself?
PHYSICAL


Word Of Mouth

Brochures

Newspapers

Magazines

News Letter

Visiting Cards

Stationary Bill Boards

In-store advertising

Coffee cup advertising

Outdoor advertising

Banners

Billboards

Electronic hoardings

Mobile Billboards

Walls and buildings

Celebrity branding

DIGITAL


Mobile Phones

SMS

WAP

Mobile application display ads

Search ads

Rich media

Video

Push notifications

Radio

TV

Product placement

Digital Magazines

Digital News Letter

Online

Computers with internet

Banners

Search Marketing

Search Engine Optimization

Pay Per Click

Viral Marketing
Social Networking

Facebook
Twitter
MySpace
Tumblr
YouTube

Social News Websites

Digg
Mixx

Social Bookmarking sites

Stumbleupon
Del.icio.us
CHOOSING WHICH METHODS TO USE

With such a wide range to choose from, you need to device a long term strategy and make a start on making your company more visible.
Factors to consider include:
Cost

Money
Time
Duration of ad exposure
Other (hidden) costs
You can compare Radio and TV costs here

Convenience
Laser targeting
Seasonal variation
Duration of ad exposure
Regionality
Functionality
Reliability
Convenience
Ease of measuring and analysis of indicator parameters
Which method will reach the most people at the least cost?
This is a basic question that should act as the guiding principle. Very few, if any companies are deploying all of these methods, even the FREE ones!
The past decade has seen a rapid evolution of advertising methods to take advantage of technological advances world-wide. The change has been fueled by falling costs coupled with a highly targeted approach and easier analysis of the effectiveness of ad campaigns (Return On Investment – ROI). This enables you to respond to early clues during the advertising campaign, rather than having to wait for a postmortem once the campaign is over. This saves time and money.
Big and small companies alike, are beginning to spend more money on digital methods than ever before.
Zambian has a population of about 12 million. That is not necessarily the number of people you want at your door each day. You have an inventory that determines your ideal number of customers you can satisfy on a daily basis. When they are ready to buy, you want to be at the front of the queue.
A Guest House needs to advertise to people who may be travelling from abroad while they are still outside Zambia. They may be planning their journey to Kitwe from Mongu, Chipata or Lumwana. TV, radio and the printed media may not be the best methods for them.

Table: Comparison Of Daily Exposure For Different Media

The percentage of potential customers with internet access in Kitwe is a small proportion of the estimated 700,000 figure quoted above. But this statistic is deceptive. It does not show the higher number of people who can now access the net on their smart phones. This number is increasing at a terrific pace. This is a world wide trend.
All over Zambia, it is common to find house holds that have more than a single mobile phone. Two to four phones per household is not uncommon. These are all potential customers you can reach in the privacy of their own homes as well as when they are up and about. The sheer versatility of this medium is unmatched in advertising history.

More importantly, you are able to reach them when they are searching for information. This is when they are at their most receptive: The sweet spot of advertising.
Context-sensitive advertising is the next wave of mobile advertising: Ad banners appear on the page the mobile owner is browsing. The content is relevant to whatever topic they are browsing. Your advert is the only one on the page. This has been shown to have a very high click-through rate.
Advantages of Internet Advertising
The best method of advertising to reach more people for less money is the internet. There are four main categories of advertising on the net:
Free Traffic – eg by making your company discoverable via Google and other search engines
Cheap Traffic – by buying advertising using, eg on Google, Yahoo, Bing, etc.
Risk Free Traffic – eg. by negotiating to pay only when the customer buys your product
Commercial, Premium Traffic – eg. paid ads on high high traffic volume sites
Unlike at any other time in the past, the internet affords an advertising medium that ticks the following boxes:
The market is expanding exponentially

Ever improving demographics about your potential customers

Cheap and even FREE campaigns are possible


Maintains your company visibility 24/7 even while you sleep

Highly targeted at primed prospects

Easy to get statistics about your advertising campaign

Easy to get statistics about your Return On Investment (ROI)

Easy collection of customer feedback

Ability to reach audiences other media cannot reach, eg. potential customers in foreign countries

planning a meal in Kitwe when they visit.
Advantages of Mobile Phone Advertising

Smart phones

– future/portability
Most accessible medium to potential advertisers
Cheaper than traditional forms
No time limit – available 24/7
The internet can bring extra customers to your business. Extra customers can translate into extra sales. If you are not advertising, your competitors will, and they will get those customers. Every business has to adapt to new opportunities in order to survive and to prosper.
Laser targeted advertising is now possible. This means that just looking at circulation figures for a given medium is not the best indicator of likelihood to succeed. The more pertinent question is who is most likely to buy?

People who are looking for information regarding your goods or services, they are more likely to buy than someone who just happens to be passing. The order methods are still good for branding your product, but the more targeted methods are very good for sales.
With smart phones, more and more people are now able to satisfy their need to find out as much information about products and services as possible before parting with their hard-earned cash.
FREE Advertising Methods

Social Networks offer a free path to effective advertising. They do require an investment in time, but this is a worthwhile one both for the short term and for the long term.
This approach requires you to become a member of a network (eg. Facebook).

Six Free Advertising Steps You Can Take TODAY:

Summary
As a business, aim to exceed your customers' expectations by under-promising and over-delivering.
Sleek, astute advertising is no substitute for quality goods and quality service. These are the pillars on which success is built. By creating value for the customer you ensure they will want to come back for more and to spread favourable word of mouth. Long term success is also thereby nurtured.
Studies show that mobile phones are the most widely available medium and offer a cost-effective advertising medium. Those who will take advantage of this modality will stand to profit.
The immediate aim of advertising for most companies is to generate a profit. Branding is inter-weaved with this aim while also targeting the future. The internet cost-effectively serves both of these short term and long term goals.
Videos: How To Register For Google Maps Local Business Listings

REFERENCES
http://en.wikipedia.org/wiki/Advertising

http://www.biznessconcepts.com/why.htm

http://www.clickz.com/clickz/column/1711881/search-buying-cycle

http://www.worldservicesgroup.com/countries.asp?c=za&country=Zambia#communications

http://mashable.com/2010/08/19/mobile-advertising-trends/

http://www.secretmarketing-videos.com/654/internet-marketing/online-marketing-seven-vital-steps-in-the-buying-process.php