This just in:
HI, My name is SINCLAIR BOBO.
Sorry for getting back to you late. Well, we have started mobilizing all former Chamboli secondary school pupils with a view of coming up with an association.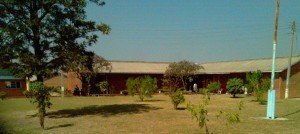 Some two weeks ago the head teacher had sent her representave to Lusaka to meet us and hear our views on the same subject. A number of issues were discussed and we brought up a suggestion that to kick start the whole undertaking, we need to introduce some membership cards that we can sell to all who interested in the initiative at a price to be agreed later. This will act us an initial contribution to the school.
We also suggested that on the 8th October 2010 we should go to the school and give career talk to the grade 12s. I must say that we need everyone's input to make this initiative a success.
You are welcome to come up with any suggestion you may think will add value to this.
Sinclair Mobile No. 00260977802479
Email: sinclairbobo@hotmail.com