From humble beginnings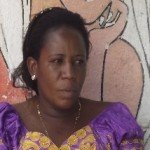 At number 27 Kanyanta Street in Kitwe's Martindale area just opposite Airtel main office, is a private school called Jacky Christian Academy. The school has classes from baby class up to grade 7.The school also offers free computer lessons to all its pupils. There is also a school bus which does the school run, transporting pupils to and from school.
The school, with its scenic beauty and exquisite serenity, offers a very conducive and well organized learning environment.
But then who is the person behind this school?
One Jacklyn Kapeso, a former student of Copperbelt Early Childhood Education Teacher's College and a certificate holder in Early Childhood Education is the Director and proprietor of the school.
The journey to success for Jacklyn started with all that goes with hardships for a novice in the trade.
After completing her certificate course in Early Childhood Education, Jacklyn and Angela Bwalya, who was her close friend and workmate, decided to resign from their employment at Lady Bird nursery school in 1998, where they had been working as untrained pre-school teachers, to start up their own school which they called ARK ANGELS NURSERY AND PRE SCHOOL.
They started off by renting a house in Mpezeni Street, which they turned into their school. The little money that they got from their separation package with their employer was used to buy school furniture. The partnership between them did not last long. They parted and started separate schools. Angela started her own school which is now called Lucky Angels School.
According to Jacklyn, the break up of the partnership with her friend came as a very big challenge. They had to share all the assets that they had acquired together and what's more, she had to start all over again with only four school children and two teachers.
She initially rented the house at number 27 Kanyanta Street. Now she has bought the property.
Asked about how she managed to turn around her fortunes, Jacklyn said; "You see Sir, I am a person who has not gone far in my education apart from the certificate in Early Childhood Education that I have. I knew from the start that in order to make it in this business, I had to be enterprising."
"In order to run a school successfully, one has got to take care of three things. One has to look after the teachers and pay them well and on time. One has got to invest in buying books all the time. Lastly one has got to maintain the school assets such as desks and the surroundings".
She went on to say that she had a routine that she followed everyday. Waking up at 04.00hrs in the morning to pray for spiritual guidance from God for an hour, and then plan for the day. This helped her to have a focus and good financial discipline. Little by little she acquired a school bus and expanded her school buildings to accommodate more than 250 school children.
She went on to tell this writer that with the expansion of her business empire, which now comprises the school, two taxis and a fleet of minibuses, she has now engaged the services of one very prominent Kitwe lawyer and a reputable accounting firm to give her guidance in the management of her affairs.
There are plans to soon incorporate the school into a private limited company as advised by her lawyer. Jacklyn has assigned her fiancé, Mr. Patrick Chituba to be in charge of the Transport business. The decision was aimed at giving her time to effectively manage the school and be able to have enough time to pursue her Diploma in Education at Kitwe Teachers College.
Jacklyn's, is indeed a story of how a woman can overcome challenges of a humble beginning to make a dream come true.
__________________