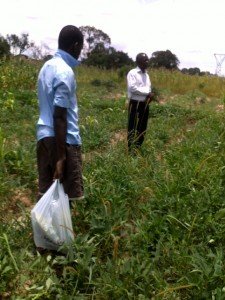 Some people are really gifted. Last week I
was pleasantly surprised
when I visited two neighbours of mine in Parklands. Looking at their
two homes from the main road, Kuomboka Drive, one can never guess what
is going on in their combined backyards.
After a brief meeting regarding the reason I had gone there, I was
invited to take a short walk through a gate in the back wall. As soon
as we emerged through the gate, I was totally shocked by what lay
before my eyes. Healthy, deep green maize almost ready for harvest!
Further on, very well tended groundnuts, sweet potatoes, beans,
cibwabwa (pumpkin leaves used as relish), cassava were nicely growing.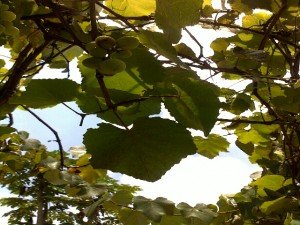 Fruits grown are grapes and strawberries. I was completely taken aback.
The previous season the two neighbours had actually given me a bit of their harvest – maize, groundnuts and ibondwe (a vegetable. Can anyone help out here? What is "Bondwe" in English? – Editor). I assumed it was the
usual small patches we have in our backyards and it did not arouse my
curiosity to actually go over and have a look.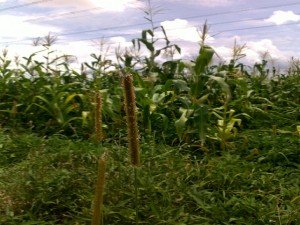 This amazing little 'farm' will provide enough maize for the two
families to have enough mealie meal for a whole year. The crops are
not
for sale
but for their own consumption. They also give to friends
generously. Groundnuts are sun-dried and pounded for ifisashi (groundnut sauce)
for a variety of delicious Zambian dishes. Or they can be simply roasted and
eaten as a snack.
The two neighbours are not farmers but businessmen in a totally
unrelated field – construction. I walked back home with a bag full
of maize, katapa (cassava leaves used as relish) and cibwawa for my lunch and dinner that Sunday.