INTRODUCTION TO INSAKA-FORUM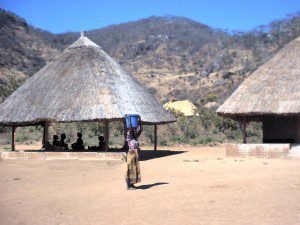 Click here to go to INSAKA – FORUM
"INSAKA" is a Bemba(Zambian language) term describing a traditional open plan hut (like a gazebo) in the middle of the village. It served as a cosy "town hall". After a hard day's work, villagers would meet to share news, views and opinions. They also shared meals here. It was always a great place of learning for both the young and the old – the University of Life, if you like. It was a place of traditional Zambian education. Visitors were welcomed and feted here.
Our Insaka-forum is the electronic equivalent, with an emphasis on sharing and nurturing among participating members. Insaka-Forum is a place for sharing your experiences, knowledge, opinions and forging a relationship with like-minded people. When you have questions, feel free to ask and the community will help with the answers.
Zambians are known for being warm-hearted, tolerant and generous. We intend to showcase Kitwe, and Zambia world-wide. The banter will also enhance our appreciation of  who we are and what we have.
You do not have to be in Kitwe to participate in our FORUM-INSAKA. You can be in Solwezi, Choma, Kasama, Chipata, or anywhere in the world – you are most welcome. You do not have to be Zambian to care and participate.
Click here to go to INSAKA – FORUM
A few ground rules are there to ensure we develop positively:
INSAKA-FORUM RULES:
Participants are entitled to hold an opinion, but are required to respect other members
The following are NOT ALLOWED AND WILL NOT BE TOLERATED:
False or defamatory material
Vulgar, profane or sexually oriented language
Invasion of other people's privacy
Posting any copyrighted material for which you do not hold the copyright or have permission
Act responsibly
Avoid using the forum to advertise your business
Suggestions:
Be concise and clear
Focus on the topic at hand
This forum will be moderated. If you notice any material that infringes on these guidelines, please get in touch with us at kitweonline@googlemail.com
Please feel free to suggest new categories of topics where necessary. Sign up in the INSAKA-FORUM and leave your comments there, or send us an Email on kitweonline@googlemail.com
We hope you will enjoy this forum.
Click here to go to INSAKA – FORUM
QUICK START GUIDE: HOW TO USE INSAKA-FORUM
Click on the FORUM tab (above)
To BROWSE the topics in the forum, you DO NOT NEED to log in.
To COMMENT, you will need to log in. Advantages include:

You can then use your log in profile when you return to the forum.
New topics since you last logged in will be highlighted
You can put markers on topics you want to follow and you will get notification in the panel when there is a new post
You automatically get your own In Box and you can exchange Private Messages(PMs) with other forum members

The panel will show the envelope icon highlighted when you have received a new message in your in box

You will be automatically entered for the TOP POSTER COMPETITION – Details of prize to be announced soon.  It will be awarded to the person who is most active in the forum, submitting quality posts.