Shuga is a contemporary 3-part drama series set in Nairobi, Kenya. As far as the issues concerned go, Shuga could have been shot on the streets of Kitwe. The bottom line would still be the same. Whatever we achieve in life, we are first and foremost human beings who relate to those around us. This short series shines a light on a few of those moments when we are aware of this.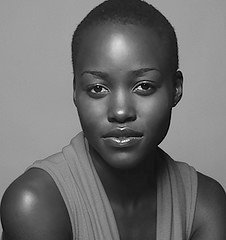 Lupita Nyongo – Actress/Producer/Director
Shuga follows the lives of vivacious young people through the streets of Nairobi, Kenya. It's about options, choices and outcomes.
Each episode is about 24 minutes long, or is it short?
In case you missed it, or you just wish to see it again, here's Shuga.
Shuga – EPISODE 1
Shuga Episode 1 from mtv staying alive on Vimeo.
EPISODE 2
Shuga Episode 2 from mtv staying alive on Vimeo.
EPISODE 3
Shuga Episode 3 from mtv staying alive on Vimeo.
Shuga is part of MTV's Staying Alive project. The project had the aim of engaging young and old people and prompting them to think about, and discuss HIV/AIDS. It also examines some available options at different stages in the life of a person touched by HIV.
26 year old Lupita Nyongo, currently studying Drama at Yale University in USA plays the lead role as Ayira, a college student. Lupita was born in Mexico and grew up in Kenya. She is also the show's co-producer and director.
Lupita: "I think Shuga was so effective among Kenyan youth because of the fact that it was modern, it was hip, it was fast and furious…."
Shuga has been well received in Zambia, and in other African countries. It manages to effectively engage and educate without being patronizing.
The message behing the drama about HIV/AIDS is important and needs to be kept alive.