Zambia is home to one of the Seven Wonders of the World: Mosi-O-Tunya (The Smoke that Thunders), also known as the Victoria Falls. Naturally, it is Zambia's major tourist attraction. It is a pity that most Zambians have not had an opportunity to see it in the flesh, because it is a magnificent sight.
There are regular flights from Lusaka to Livingstone. Internal flights from Ndola and Mfuwe to Lusaka make it easier to fly from different corners of Zambia. It is also possible to drive to Livingstone. On the way from the north-west, you can visit the Kafue National Game Reserve.
Local hotels in Livingstone provide good accommodation and food. Popular activities include white water rafting on the Zambezi and bungee jumping.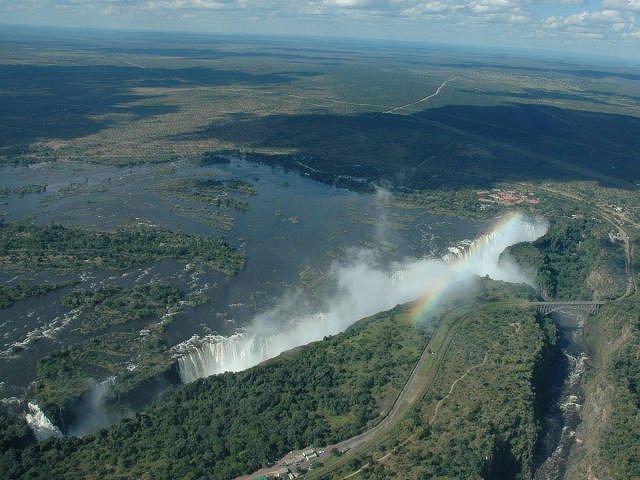 Zambia has other sites that illustrate the beauty of this part of the world. Books have been written about these, wooden carvings have been made depicting wild life and other items used in every day life. We also have paintings, curios and woven items.