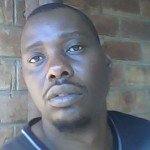 Partnership in business may be defined as;" the union of 2 or more persons, but not exceeding 20,which occurs by putting together their skills, money ,equipment, or any other assets in a joint business venture with a view to make a profit and to share profits or loss in certain agreed proportions."
In this article I will focus on partnerships that are formed where two persons or more have put together their skills in business with a view to make a profit.
A Skill in simple terms is an ability, aptitude, dexterity, gift, talent, knack or ingenuity that an individual may possess.
Going by the definition that I have offered above, It is clear that when a partner contributes to a partnership whatever resource, they expect to have some form of controlling interest in that venture. Therefore the entry point of a partner in the partnership venture is at management level.
I have indicated that I will focus on partnership where partners pool their skills together. Due to the fact that the entry point of a partner is at management level, my discussion on skills is in the context of management.
Management recognizes three types of skills that a person may bring to the table. At the top of these three skills are the conceptual skills, followed by the Technical skills and then the Interpersonal skills.
The success or failure of a partnership formed by two or more persons combining their skills largely depends on how the skills will be applied.
My discussion in this article will be centred on the application of conceptual skills. They are the main reason for success or failure in skills- based partnerships.
Partners that each contributes high levels of conceptual skills are likely to clash and face conflicts very often. A partnership which is based on this skill level does not last for a very long time before it crumbles. Conceptual skills are about fulfilling dreams or visions. These are the skills that manufacture intellectual property. Because intellectual property has inherent value, a partner would like to be in charge of their intellectual product (idea) which they contribute to the partnership.
Conceptual skills are exercised at the very top of the management ladder. It is at this very high level of management that there is the greatest latitude for discretionary decisions, as management is about making decisions. The fact that there is great latitude for discretion allowed to partners in the process of contributing their conceptual skills to a joint venture, means that regulation of how each partner will function is very difficult. Processes and procedures governing the relationships between partners in such a partnership are susceptible to variations. Each partner believes that their vision, dream or idea is the one to be championed.
One attribute that a partner with high conceptual skills possesses is creativity or innovation and initiative. Creativity in a person with high conceptual skills is not static. It is an attribute that keeps that person ever on the "move "to develop new concepts.
A creative person gets frustrated once his initiative begins to be inhibited. Frustration of a creative partner may lead to total collapse of the partnership or even sabotage of the partnership venture. In order to make such a partnership succeed and work for a very long time, one or some of the partners must be willing to compromise. They will need to deliberately suppress their application of conceptual skills, shifting their attention to how they can make use of their other skills, or their own conceptual skills in a complementary way.
One classic example of this is the great British pop band, the Beatles. Band leader, John Winston Lennon and his band's mate Paul James Mc Cartney formed a music writing partnership; branded (LENNON-MC CARTNEY) publishing as Northern songs. This became one of the most successful song writing partnerships of all times. Both Lennon and Mc Cartney were very creative, such that the Beatles released hit after hit to the amazement of the whole world of music.
Driven by the urge of creativity and to champion his vision, it is believed that during the period of recording the album Sgt. Pepper's lonely hearts club band, Paul had to re-drum in order to undo drum beats that Ringo Starr had recorded: long after the band had a night's break. Paul remained in the studio and changed a lot of things to most of the songs. When the group reconvened for the next session, the other band members were surprised that Paul had re-recorded some songs.
Paul insisted that he wanted the music to have a particular sound. John wanted the songs to have simulation of a live recording and the use of orchestra. That is what the whole band had earlier agreed upon. John wanted the recording to be unique. The Beatles were the first pop band to use orchestra in the background of their recording.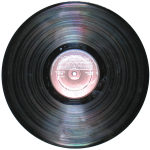 What was to follow there after, were differences mainly between John and Paul. It manifested in John's reduced presence with the band, he became more focused on pursuing art interests with his Japanese wife Yoko Ono.
Paul too, had secretly started recording his own solo music without the other band mates' knowledge. It was not surprising that by the time the band was breaking up around 1971, Paul was ready to release his first solo album titled Band On The Run so soon after the break up. He continued to release album after album in quick succession.
Each band member embarked on their solo careers with mixed fortunes. Ringo Starr went solo and released some albums and attempted an acting career in the US. George Harrison continued to play in the US.
John went on to record solo efforts which includes the hit song" Imagine", a song revered for its great grand piano opening. It is regarded by some authorities in contemporary music, as the song with one of the best opening in music history and which shows the prowess of john Lennon's creativity.
What is of interest about one partner having to suppress his own creativity to make a partnership of conceptual skills work as in the case of the Beatles, can be seen in the arrangement of the song writing partnership which was branded Lennon-Mc Cartney in crediting the authors. What did it mean when the name Lennon was the first name written in branding the song writing partnership? Did it imply that by making the song writing partnership brand to read Lennon-Mc Cartney, Paul was accepting to suppress some of his conceptual skills? Did it imply that John was leading the song writing initiative?
Most recently, Paul has tried to redo, and re arrange all the songs that he wrote and contributed to the northern song partnership with Lennon and has had to re brand his contributed songs to read Mc Cartney-Lennon, leaving the ones penned by John to continue to read Lennon- Mc Cartney.
My second example of a failed partnership is another musical group. Music is about intellectual property, which is a product of conceptual skills. Musical partnerships are unions of intellectual efforts. I find it convenient to use them as examples.
This second example is the case of one of the world re-known Jamaican reggae outfit, The Wailing Wailers comprising the original trio of Robert Nester Marley later to be known as Bob Marley, Peter Hubert Mc Intosh (shortened to Peter Tosh), and Neville Livingstone also known as Bunny wailer.
Bob Marley was seen as the creative force behind the Wailing Wailers band as it was originally called. Their manager at that time, Chris Brown identified with the creative works of Bob Marley which he began to promote more prominently than the works of the other two members, Peter and Bunny. Nearly all of the band's early efforts had most songs that were written by Bob Marley selected for compilation on the albums, leaving only one or two tracks each contributed and written by Peter and Bunny to be included. Even where there was collaborative effort in terms of vocals on songs written by either Peter or Bunny, Bob's voice was dominant. The other two suppressed their abilities in order to allow for the success of the partnership.
Peter Tosh focused on his guitar playing skills for which he was much more technically polished and accomplished than Bob Marley and then Bunny Wailer was on drums and percussions. Actually Peter Tosh was the driving force of the technical aspect of the band's music. In a recorded video, that chronicles his early life up to the time of his assassination in 1987, Peter Tosh remarked;" Bob was my student right from the first day that he put his fingers on a guitar, am the one who put his melody into music….."
Then a mistake that was to cause the resignation of Peter and Bunny from the band was made, Chris Brown renamed the band. He changed it to Bob Marley and the Wailers. Brown wanted to market Bob Marley as the main guy. This is a mistake that Chris Brown acknowledged in his recorded contribution to the making of the Bob Marley's autobiography video. Peter and Bunny resented the idea of renaming the band and their frustrations began to show. Peter started refusing to tour with the band just to sabotage the work of the band; Bunny was no longer interested in music. Conflicts between Bob and Peter began to deepen to such an extent that it was reported in some media that their tension degenerated into an exchange of fierce blows between the two during one recording session.
Peter and Bunny eventually left the Bob Marley and the Wailers band to pursue solo careers. Peter formed his own band which he called Word Sound and Power. He had a very successful solo career as a recording artist. He was even rewarded with an opportunity to collaborate with the Rolling stones to promote his music. He started touring with the Rolling stones. Together with Mick Jagger, Peter Tosh wrote a classic hit song titled: Don't look back. They recorded it around 1975. In music circles, playing and singing with successful high profile bands like the Rolling Stones is a great honour for an artist coming from a third world country. The Rolling Stones saw something of great value in Peter Tosh.
Later Peter Tosh was to become the only one of the three original Wailers band members to win a Grammy award to date. He picked up a Grammy award for best live recording for his very creative live album titled captured live. Yet this is the creativity and initiative that he had to suppress as a compromise, to make the wailers trio partnership work.
______________________________