STORIES BEHIND KITWE STREET NAMES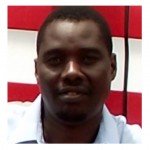 Have you ever wondered about the story behind your street name? Every street name tells a story. All streets and buildings in Kitwe that are named after people were deliberately named in order to remind us of our rich history. Some streets are named after
Sports men e.g. Yotham Muleya Road (in Chimwemwe township)
Prominent citizens of Kitwe e.g. Ely Crescent (in Parklands)
Musicians e.g Emmanuel Mulemena Road (in Buchi Township)
People who fought for our independence e.g. Kaunda Square (in town centre)
e.t.c.
One street in Kitwe was named not for political honour but in memory of one selfless individual resident of pre-independence Kitwe.
In the serenity and ambiance of Riverside extension in Kitwe, there lies one of the busiest streets of Kitwe. Posh Cars of different make and quality can be seen hustling and bustling every day to and from the city business district using this street which adjoins Jambo drive at Riverside shopping complex popularly known as VML shopping complex.
The name of the street is Al Malik Street. The street was named after one Mr. Al Malik. Mr. Al Malik was a farmer who settled around the area of present day Riverside extension long before independence. According to Kitwe City council Public Relations Manager, Mrs. Dorothy Sampa, Al Malik owned huge tract of land in Riverside extension in the pre-independence era. The Kitwe City Council , negotiated with Almalik to cede part of his expansive farm to allow for subdivision of plots so that the area could be opened up and be developed for residential urban settlement as we see it in the present day.
In honor of the good will gesture by Mr. Al Malik, the City Council named a street after him. The Kitwe local authority regards the tomb of Mr. Al Malik as one of great historic significance to the development of the city of Kitwe.
According to Mrs. Sampa, the estate developer who is currently erecting a shopping mall at the junction of Jambo drive and Al Malik Street unknowingly uprooted the grave of Mr. Al Malik such that it can no longer be located. The grave was just by the junction of Jambo drive and Al Malik Street, where the shopping mall developer has put up a car park. The council has negotiated with the developer to restore the grave. The developer has offered to erect a new tombstone at the burial site of Mr. Al Malik in order to preserve it. Plans are under way by the council to fence off the grave and record history of Mr. Almalik on the tombstone once it is erected by the estate developer.
Erecting a modern grave and tombstone of Mr. Almalik is indeed a good way to honour a person who selflessly dedicated part of his most valued possession, land; for the benefit of the community
____________________
Kitwe Online will cover more stories behind street names. If you know any stories behind our city names, we encourage you to share them here.
__________________