An Educational Revolution
All education in Zambia was free immediately after independence. As the population has grown demands for other services such as health have increased, it has not been possible for the government to provide free education for all. It is simply too expensive. There is another group of people who have gone into employment but they still want to learn new skills. The pressures of a job, family and lack of funding has put an end to their dream of a continuing education. All these can benefit from the new wave of free education now available.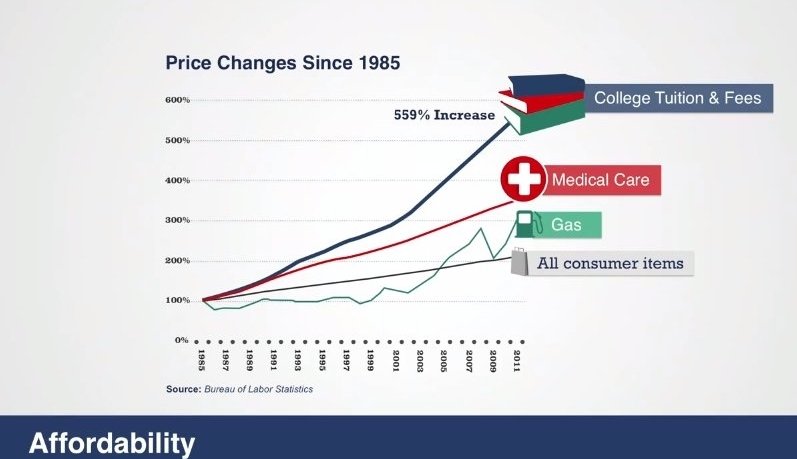 An educational revolution is taking place on the internet. There is hope for more people not just in Zambia, but in the whole world. Zambia can benefit from the increasing number of top universities that are offering lectures by their best professors free of charge on the internet. The online model of teaching lowers the cost of education while increasing the number of students who participate. The borders of universities is beginning to blur, allowing anyone with an Internet connection to get a University education wherever they may be.
In 2011, Daphne Koller and Andrew Ng, two computer scientists at Stanford University set up a company called Coursera. Coursera is an internet platform for delivering interactive college courses for free to anyone, anywhere in the world. It followed a successful experiment where 100,000 students enrolled for a machining course online when the usual annual enrolment at Stanford University was around 400. This massive increase in the number of students they could teach inspired them to set up the company to bring quality education to the world.
Daphne Koller: What we are Learning from Online Education
The top universities that have joined the campaign include Stanford, Princeton, University of Michigan, University of Pennsylvania, University of Washington, Duke, Rice University, University of Toronto, University of Virginia, University of Illinois, Georgia Tech, Caltech and John Hopkins University,
Non American universities include the University of Edinburgh in Scotland and Ecole Polytechnique Federale de Lausanne of Switzerland.
There are currently 117 courses available to choose from from the sciences and humanities. Coursera already has over 1.5 million students from 190 countries.
A wide range of subjects is offered including medicine, chemistry, biology, mathematics, engineering, history, world music and other humanities classes. The courses consist of automated classes involving short videos, interactive quizes, homework and assessments. Students are able to join online forums where they can interact with other students from around their area or from other parts of the world. Most courses last between two and three months.
A system is in place for students to help mark each other's work. The peer grading system has been found to be just as effective as marking by the professor. The system is constantly being improved as more experience is gathered.
Recognition: Some students are already earning credit through Coursera courses. It is still early days and the mechanisms for ensuring that the person taking the exam is who they claim to be are still being worked out. There is talk of exam centers being established in different cities to test students at the end of their courses. Initially, students may earn diplomas rather than degree courses. Currently, graduates receive a letter of accomplishment and a letter from the professor.
Graduates can improve their CV's after completing their courses and the knowledge is going to be an advantage when they join the labour market. Coursera also hopes to connect its graduates to prospective employers, particularly for outstanding students.
People are really getting involved with the learning. Some have even translated the lectures into their local languages to encourage more of their local people to participate. Some enterprising students in Iran are downloading the video courses and distributing them on CDs to enable those with slow internet connections or no internet access to benefit.
Other sites providing free education include:
YouTube http://www.youtube.com/education.
Academic Earth: http://www.academicearth.org/
Edx: https://www.edx.org/
Khan Academy: http://www.khanacademy.org/
P2PU: https://p2pu.org/en/groups/?all_languages=on
Code Academy: http://www.codecademy.com/#!/exercises/0
Udacity: http://www.udacity.com/
If Kitwe Public Library got internet access, residents would have a hub from where they could participate in these online courses. The result would be more people with knowledge to get them into better jobs and a brighter future.
The Internet is bringing Universal back into University in a unique way for everyone.
__________________
You are welcome to share your thoughts with our readers on this important issue.