General
Gospel & Cultural
Zambia, like the rest of Africa is a very musical society. There's music for every occasion, be it recreation, work, weddings, birth, funerals, prayer, special occasions. When you multiply this by the 78 Zambian languages, you end up with a wide array of styles.
One of the most important uses of music has been as a vehicle for transmitting teachings and folklore down the generations. Long before texts became fashionable, the drum was used as a way of transmitting messages over long distances.
Traditional musical instruments have been based on the drum, in different shapes and sizes. Other instruments like the friction drum, and thumb piano preceded the use of guitars and keyboards.
Zambian musicians have adopted the best of foreign musical influences and have evolved a medley of bright, soulful music that is continuously improving. Both popular and religious music show this strong influence. Rhumba music is such an example.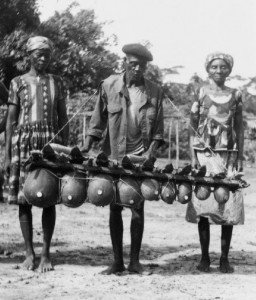 Zambian music is more readily available than in the past. There are now more internet sites promoting the different genres.
Most musicians do not make it big due to piracy, and the limited Zambian market. Fortunately, this is now changing as the music becomes more appreciated abroad, and consumers are becoming more aware of their responsibility to support their local talent by rejecting pirated copies.
Musicians bare their souls to us in their music. We embrace them and encourage them to reach new heights by showing our support and buying our music from legitimate sources.
Those selling Zambian music will do well to consider introducing affiliate programs to encourage more people to publicize and supply the music to an ever increasing audience.
Zambian Music Videos:
Invalid Google API key. Please follow these instructions to fix: http://support.tubepress.com/customer/portal/articles/2026361-initial-setup